WhatsApp, Viber or Instagram were the most popular programs for using social networks recently. As a rule, users visited one or another social network and avoided other ones. Some of them preferred VKontakte and hated its analogs. Today, there is a different situation. First, the line between messengers and social media is not as clear as it once was because they have similar functions.
Second, the average person uses at least a few social networks and messengers. As a result, your smartphone may overflow with software and get a series of unpleasant crashes that will prevent you from using your smartphone or tablet the way you are used to. Despite the fact that this factor does not cause discomfort to users, the developers of «All Social Media & Network In One App» created a beautiful idea that will facilitate your interaction with software on the mobile device.
All social networks in one application
The developers of this application created it to solve several basic problems:
Using this program helps the user immediately see the icons of all the social platforms that the user uses to contact other people and have fun. This is convenient because there are many other icons on the quick access screen. Sometimes, we get confused with them or bother ourselves by extra searching for the right utilities.
Saving of storage volume. Applications with social networks occupy a lot of space on any smartphone. If a user frequents social media and messengers, he can be sure that such programs occupy dozens of gigabytes of disk space, which has the property of decreasing over time. At the same time, the lack of space often creates additional difficulties for us.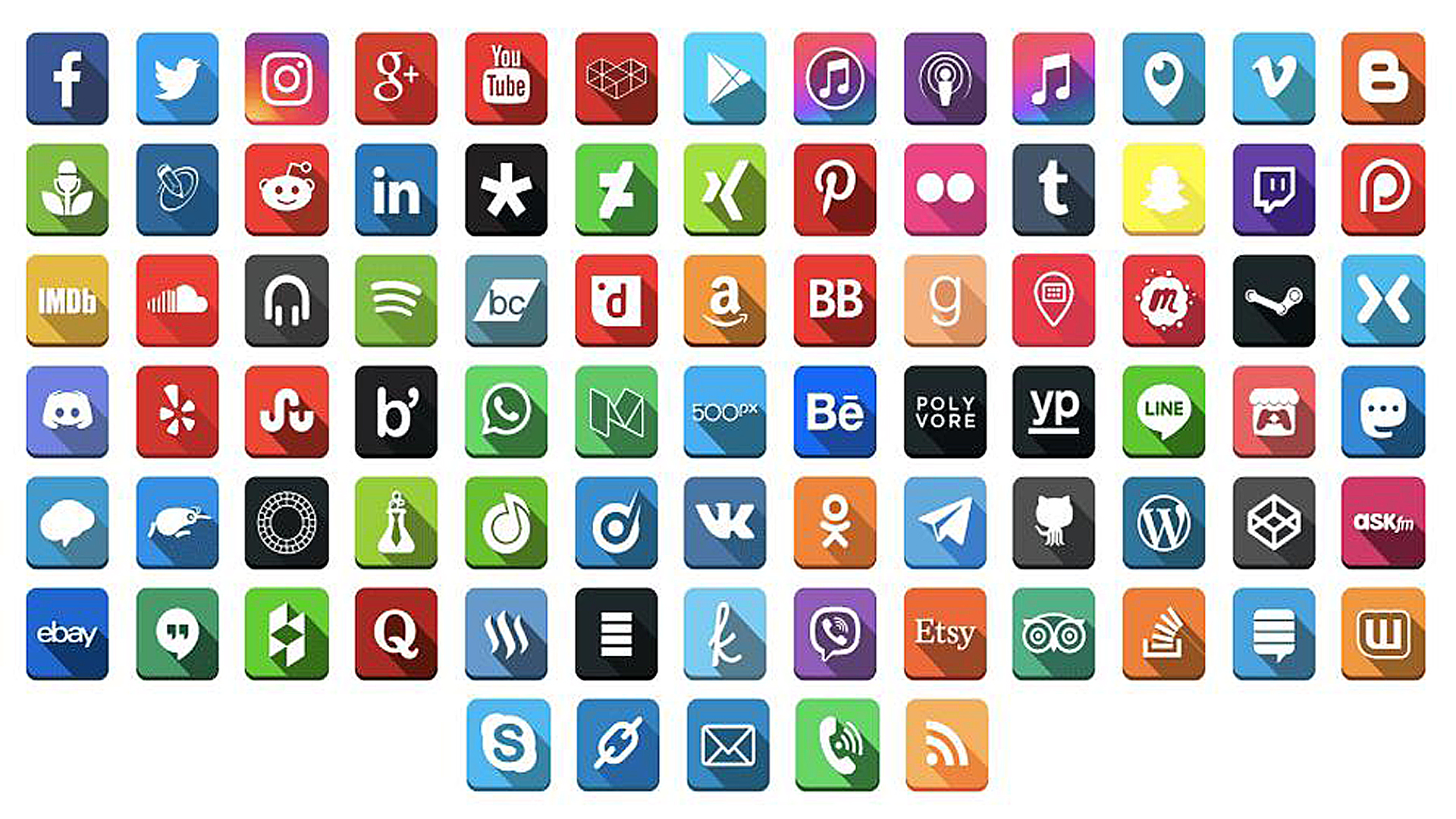 The developers of this program did this in the form of a social browser, in which the user can add all the social platforms and messengers that he or she prefers to use, so that they are stored in one folder for comfort, but didn't take memory of a smartphone. The range of programs are huge, which is application support. Among them are very useful and certainly familiar to you at least thanks to their names, such as TikTok, Twitter, LinkedIn, Blogger, Bing, Ebay, Box, Pinterest, Viber, Skype, VK, YouTube and Talk.
Social network security
Many of us prefer to visit social media regularly and even work there, but we rarely think about security until something dangerous happens. Whatever happens, we'll give you some advice. If you often visit social media through free Wi-Fi, then you should download Fire Sheep. It is an addon with a unique set of features for Firefox. The main purpose of this addon is to protect the browser from intruders and theft of logins and passwords from social networks.
Fire Sheep is an addon that can track and intercept unencrypted cookies from social networking sites. You should just install this addon and enable it. After that, it will display the active sessions of other users and will help you log into the accounts of intruders. This will help you get rid of the threat to your privacy and then, you won't worry during the day.
Thus Fire Sheep can intercept foreign Internet access sessions from your account, as well as detect illegal use of your account on foreign sites. This way you will get a lot of benefit from using this program. It will be easy for you to find and download it. To do this, you should visit a useful website with a catalogue of free apps for PC.
There, you will find many different programs for all occasions. That's why you should visit this virtual directory. You can start Robo 3T download and find other programs there. This is specialised software that programmers appreciate, which uses MongoDB. That's why these sites are pretty multifaceted.